Lena Lee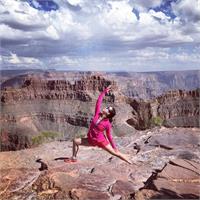 Lena began her yoga journey, initially for physical fitness purposes but quickly found that it offered much more, both mentally and spiritually. Lena's mother, who is an artist and Korean tea master, emphasized the importance of harmony between the mind, body, and soul from an early age, and helped Lena discover that yoga was the ideal instrument for this purpose.
Lena completed her teacher training in 2014 at the Stone Yoga Center, and is a certified RYT 200. Passionate about yoga, Lena became a teacher to share her love of yoga and the benefits it brings, to her students. Lena currently balances her daily life with asana practice and meditation, and has found that it has helped her become a happier, healthier, and stronger woman.
Lena Lee is currently not instructing any classes.