Morning Flow
This class is taught by:
Erin Loscalzo is a BambooMoves 500 hour E-RYT. Erin has been a dancer all of her life, travelling 49 out of 50 states in the country as a professional dancer. She has been introduced to yoga many times throughout her dance training, but it wasn't until she found BambooMoves that she truly understood the true meaning of Yoga. She has always been interested in holistic healing and used yoga as a form of therapy for herself. Her students should never expect the same class twice. As she is grateful for being present in the moment, her energy reflects that of her students as they journey to find their true happiness together. Through her dance training and open heart, you will be led through a class to combine one body, one mind, and one spirit. Erin asks that you leave all cares and worries outside so that you can open your heart and mind to the beauty of yoga.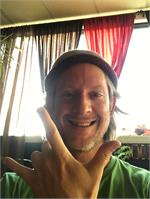 Loren is the owner of Palisades Park Yoga. Loren has been a social worker for most of his career, working with people diagnosed with mental health and substance abuse issues. He has enjoyed working in service of others but was always searching for more. In 2011, while in nursing school, he became very ill. Medical doctors were not able to help and he was forced to look at other modalities of healing. His father-in-law introduced him to yoga. As Loren learned more about yoga, he began the process of healing and strengthening his body and mind. He and his wife, Ileana, have been able to explore the yoga world together over the last few years. Loren started his training with Bamboomoves and then began to teach and heal at both Englewood and Palisades Park. Teaching and Healing drove Loren to join Bamboomoves, and purchase Palisades Park Yoga. Yoga has given him a method to stay healthy and happy with a strong body and mind. He is inspired to be able to share what he has learned with others.
Class will focus on breath and movement utilizing Sun Salutations as its base.
Upcoming classes: