All Levels
This class is taught by: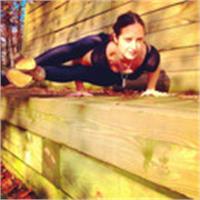 Lara Szlamkowicz, ERYT 300. She earned her first certification at Bamboomoves Englewood. Lara has been a dedicated yoga practitioner since the 90s, and is currently working towards earning her 300hr teacher certification with Raji Thron. She teaches all levels of students with a light and playful heart. Her teaching style is spiritually grounded in Patanjali's eight limbs of yoga, and colored with elements of the many great styles and teachers that have graced her yogic journey, from Ashtanga, Vinyasa, Kundalini, Iyengar and Acro. Lara's professional career choices have organically drawn her toward serving the wellness of others, taking her from holistic chef, to art therapist, to full time yoga teacher. Being a mother of two children, one with special needs, has provided a depth of life experience, compassion and sensitivity to the challenges and differences we all experience. Being a yogi has taught Lara to see challenges as opportunities for growth, and to realize the incredible potential the human body has for synergistic self-healing. Her mission as a yoga teacher is to help her students uncover the powerful tools already within themselves and enjoy the true majesty that is being human. Lara also specializes in tailoring individualized one-to-one private sessions to help yogis of all levels and abilities along their path to Yoga.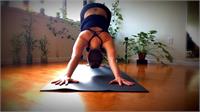 Dena completed her 200 hour yoga training with Bamboomoves in 2011. Inspired by her lifelong path in the arts as a dancer and dance educator, Dena embraces asana practice as a moving meditation that unites power, alignment, grace, honesty and fluidity. As a Therapeutic Recreation Specialist and Director of Arts-in-Special Education Programs, Dena is motivated to support others in exploring self identity, passion, and potential. Much of her experience is with individuals with significant disabilities, harnessing the power of movement, arts and yoga to express and magnify one's true self. Dena values every opportunity to explore individual strength, discovery, and compassion on the yoga mat and hopes to bring this process into her daily interactions in the world.
Upcoming classes: