All Levels
This class is taught by:

Lena began her yoga journey, initially for physical fitness purposes but quickly found that it offered much more, both mentally and spiritually. Lena's mother, who is an artist and Korean tea master, emphasized the importance of harmony between the mind, body, and soul from an early age, and helped Lena discover that yoga was the ideal instrument for this purpose.
Lena completed her teacher training in 2014 at the Stone Yoga Center, and is a certified RYT 200. Passionate about yoga, Lena became a teacher to share her love of yoga and the benefits it brings, to her students. Lena currently balances her daily life with asana practice and meditation, and has found that it has helped her become a happier, healthier, and stronger woman.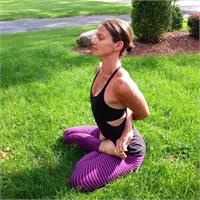 A natural born athlete, STACEY excelled in sports as she possessed an infallible determination and dedication. As captain of her High School & College track teams, she proved to be a consummate leader as she brought her teams to many victories. In keeping with her insatiable thirst for health and fitness, STACEY became a Registered Nurse as she continued to participate in competitive sports through triathlons. She truly found her calling when she was introduced to Yoga. After experiencing a complete transformation in her life, both body and soul, Stacey felt compelled to bestow this newfound knowledge to others so that they too could experience the profound impact it has had on her life. She went on to receive her certification through Yoga Synthesis in Ramsey by Raji Thron. Stacey has three beautiful children who also participate in the practice of Yoga.
This class is open to all practioners. The instructor will provide beginning intermediate and advanced variations for the students.
Upcoming classes: