Yoga Basics
This class is taught by: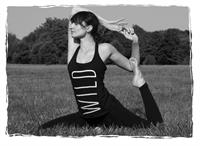 Aylin Tugcu, M.D. is a Cardiologist and certified Yoga Teacher. She found yoga after a significant life changing experience. With an extensive background in adventure activities as a paraglider, trained motorcycle rider and rescue scuba diver; she thought that yoga would be fun and easy. After her first class she was surprised for it was not as easy as she imagined; however, the true surprise was the peace and joy she found in her daily yoga practice. As an accomplished Cardiologist and a Scientist, she strongly believes that Yoga should be included in the prescription for primary and secondary prevention of cardiovascular vascular diseases, and included in the school curriculum for long-term benefit.
Aylin completed her 200 hour RYT training with Raji Thron at Yoga Synthesis. Her goal is to make yoga and yoga therapy accessible to the everyone, especially people who might still be skeptical or think they are old or sick to do it.
Her teaching is a dynamic blend of different traditions & yoga styles
with the emphasis of a mindful asana practice.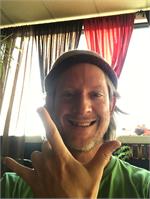 Loren is the owner of Palisades Park Yoga. Loren has been a social worker for most of his career, working with people diagnosed with mental health and substance abuse issues. He has enjoyed working in service of others but was always searching for more. 5 years ago, while in nursing school, he became very ill. Medical doctors were not able to help and he was forced to look at other modalities of healing. His father-in-law introduced him to yoga. As Loren learned more about yoga, he began the process of healing and strengthening his body and mind. He and his wife, Ileana, have been able to explore the yoga world together over the last few years. Loren started his training with Bamboomoves and then began to teach and heal at both Englewood and Palisades Park. Teaching and Healing drove Loren to join Bamboomoves, and purchase Palisades Park Yoga. Yoga has given him a method to stay healthy and happy with a strong body and mind. He is inspired to be able to share what he has learned with others.
This is a class for beginners who want a slow yoga class with more instructions
Upcoming classes: