Open Level
This class is taught by: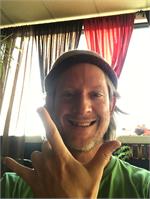 Loren is the owner of Palisades Park Yoga. Loren has been a social worker for most of his career, working with people diagnosed with mental health and substance abuse issues. He has enjoyed working in service of others but was always searching for more. In 2011, while in nursing school, he became very ill. Medical doctors were not able to help and he was forced to look at other modalities of healing. His father-in-law introduced him to yoga. As Loren learned more about yoga, he began the process of healing and strengthening his body and mind. He and his wife, Ileana, have been able to explore the yoga world together over the last few years. Loren started his training with Bamboomoves and then began to teach and heal at both Englewood and Palisades Park. Teaching and Healing drove Loren to join Bamboomoves, and purchase Palisades Park Yoga. Yoga has given him a method to stay healthy and happy with a strong body and mind. He is inspired to be able to share what he has learned with others.
Class is taught to the students in the room Instructor will provide modifications to those who need them.
Upcoming classes: