This class is taught by:
Loren
Abrams
Loren is the owner of Palisades Park Yoga. Loren has been a social worker for most of his career, working with people diagnosed with mental health and substance abuse issues. He has enjoyed working in service of others but was always searching for more. In 2011, while in nursing school, he became very ill. Medical doctors were not able to help and he was forced to look at other modalities of healing. His father-in-law introduced him to yoga. As Loren learned more about yoga, he began the process of healing and strengthening his body and mind. He and his wife, Ileana, have been able to explore the yoga world together over the last few years. Loren started his training with Bamboomoves and then began to teach and heal at both Englewood and Palisades Park. Teaching and Healing drove Loren to join Bamboomoves, and purchase Palisades Park Yoga. Yoga has given him a method to stay healthy and happy with a strong body and mind. He is inspired to be able to share what he has learned with others.
Ileana
Abrams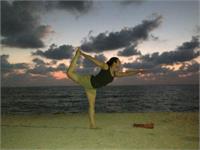 leana Abrams, RYT, is a certified Stone Yoga teacher and registered Yoga Alliance instructor. She began her yoga journey as a form of exercise that helped to alleviate aches and pains in her body. She soon realized all the added benefits of this physical expression; she found a place on her mat that provided her a calm and balanced mind. In her years of training she has attempted to bring that mindset to every part of her life including the corporate environment she works in. Ileana enjoys working with props to both help make poses more accessible to her students and to deepen one's practice. Classes focus on alignment combined with a method of finding inner peace no matter where you are, on or off your mat. Ileana's journey has deepened her sense of mindfulness in everything she does and has provided a forum for self-discovery which is her message to all of her students.
Kaori
Takahashi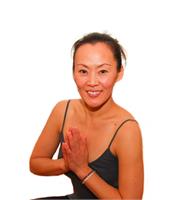 *Bamboomoves Certified Instructor
Stacey
Accardo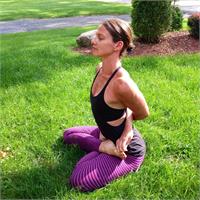 A natural born athlete, STACEY excelled in sports as she possessed an infallible determination and dedication. As captain of her High School & College track teams, she proved to be a consummate leader as she brought her teams to many victories. In keeping with her insatiable thirst for health and fitness, STACEY became a Registered Nurse as she continued to participate in competitive sports through triathlons. She truly found her calling when she was introduced to Yoga. After experiencing a complete transformation in her life, both body and soul, Stacey felt compelled to bestow this newfound knowledge to others so that they too could experience the profound impact it has had on her life. She went on to receive her certification through Yoga Synthesis in Ramsey by Raji Thron. Stacey has three beautiful children who also participate in the practice of Yoga.
Lena
Lee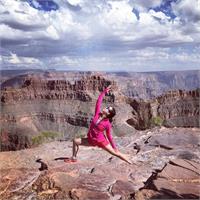 Lena began her yoga journey, initially for physical fitness purposes but quickly found that it offered much more, both mentally and spiritually. Lena's mother, who is an artist and Korean tea master, emphasized the importance of harmony between the mind, body, and soul from an early age, and helped Lena discover that yoga was the ideal instrument for this purpose.
Lena completed her teacher training in 2014 at the Stone Yoga Center, and is a certified RYT 200. Passionate about yoga, Lena became a teacher to share her love of yoga and the benefits it brings, to her students. Lena currently balances her daily life with asana practice and meditation, and has found that it has helped her become a happier, healthier, and stronger woman.
Dena
Malarek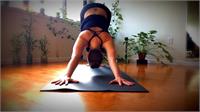 Dena completed her 200 hour yoga training with Bamboomoves in 2011. Inspired by her lifelong path in the arts as a dancer and dance educator, Dena embraces asana practice as a moving meditation that unites power, alignment, grace, honesty and fluidity. As a Therapeutic Recreation Specialist and Director of Arts-in-Special Education Programs, Dena is motivated to support others in exploring self identity, passion, and potential. Much of her experience is with individuals with significant disabilities, harnessing the power of movement, arts and yoga to express and magnify one's true self. Dena values every opportunity to explore individual strength, discovery, and compassion on the yoga mat and hopes to bring this process into her daily interactions in the world.